CE Certification is required for all recreational boats entering or being sold in the European Union. Manufacturers must test and document to ensure conformity to all applicable European directives and requirements. CE certification is obtained from Notified Bodies, organizations that are recognized by European states to conduct CE assessments and issue CE certification documents.
NMMA works closely with the International Marine Certification Institute (IMCI), a notified body in Europe that issues conformity certificates, to assist U.S. boat builders in the certification process. Certification by a notified body enables you to display the CE mark on your products and allows you free and open access to the European Union market. 
CE Reference Files 
Declarations of Conformity Templates
All recreational craft obtaining a "CE" mark for sale in European Union must carry a Declaration of Conformity with its technical documentation. This document has been under much scrutiny for the past few years by European authorities, surveillance groups and the Notified Body certification organizations. The recommended format for the Declaration of Conformity has now been produced and templates in 13 EU languages.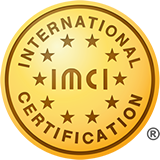 For information regarding CE Certification please contact:
Scott Berry
Senior Director, Engineering Standards
312.946.6254
Please also visit IMCI at www.imci.org.