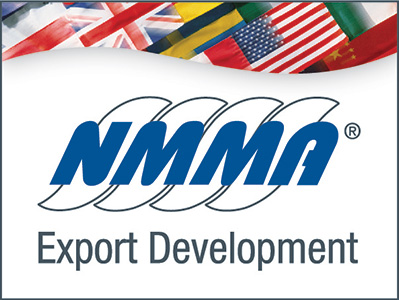 With more than 95% of the world's consumers located outside of Canada, exporting opens up a huge untapped market for Canadian businesses. Companies that export are more profitable, grow more quickly, and are better equipped to navigate economic downturns.
NMMA works to help marine businesses expand into the global marketplace through:
international programs
business-to-business connections
market research
exporter education
trade advocacy
As a member, NMMA's Export Development Program is designed to help you grow your export business. We offer a variety of resources and services to help you tap into the world market, including Canadian pavilions at international shows, export counseling, international product certification, and export barrier and unfair trade assistance.  NMMA Canada from time to time also offers grant dollars from the Canadian government for export development by way of trade missions to various shows.
Learn more by visiting NMMA Canada International Resources or contacting Sara Anghel, NMMA Canada's Executive Director and VP of Government Relations.