Minneapolis Innovation Awards
The Innovation Awards program presented at the Discover Boating® Minneapolis Boat Show® honors manufacturers and suppliers who bring new, innovative products for the boating industry to market. The Minneapolis program offers
four consumer product categories
for entry. Complete details can be reviewed on the
program webpage
.
Minneapolis Boat Show Innovative Products Categories
Fishing Boats

Furnishings

(specific features such as a helm, furniture, lighting, tow bar, fishing station, etc.)

Pontoon Boats

(new model or significant changes to an entire boat)
---
2023
Minneapolis Innovation Awards Winners
Fishing Boats
Veer X13, Lund
"Bringing in an entirely new concept of boat with next generation technologies and an entry-level price point, the Veer X13 offers the joy of getting on the water to a whole new generation of boaters and offers access to waters never before explored by a motorized boat," said judge, Adam Quandt.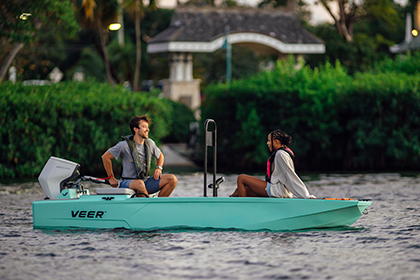 ---
Furnishings
Meridian Lounge, Barletta Boats
"As the popularity of multi-function rear lounges continues to grow, Barletta discovered a unique way to give you the same versatility but in a center walkthrough design," said judge, Brady Kay.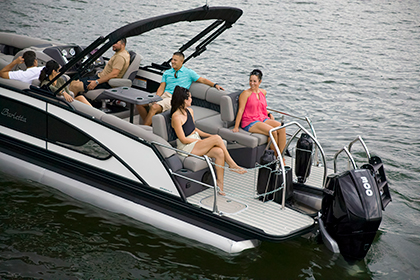 ---
Pontoon Boats
230 Sunsation Angler, Premier Marine
"Designed to open access to the water for anglers, the Open Water Panels fold away for a layout all boaters will appreciate. Combine the panels with a unique stern fishing station and you have a truly great fishing setup," said judge, Brady Kay.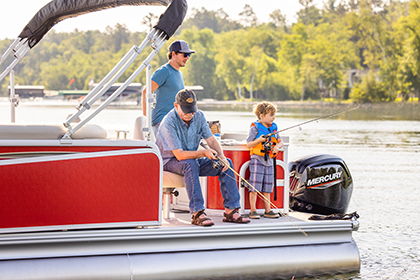 Manitou Explore, BRP
"The combination of the low profile Rotax 150S outboard and Max Deck design unlocks 38 square feet of aft deck space and eliminates the visual intrusion of the outboard motor. Exterior panels formed of powder coated aluminum supported by a composite inner structure offer a distinctive and handsome profile, and also integrate exterior lighting. The result is a pontoon that breaks new ground for both function and style," Charles Plueddeman.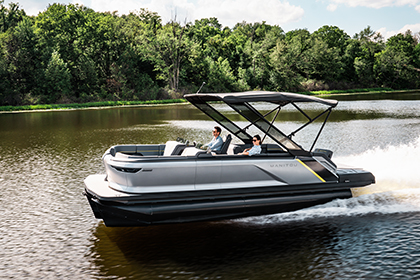 ---
2022
Aluminum Fishing Boats
Renegade, Lund
"The Lund Renegade takes a bass boat and makes it more family friendly without compromising fishing ability. Anytime you can enhance a boat's versatility that's a bonus," says judge Eric Colby.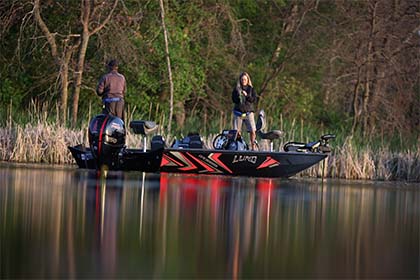 ---
Fiberglass Fishing Boats
Puma STS, Bass Cat Boats
"The bass boat market is so hotly contested that small details make big differences, from the magnetic buckle rod straps to the dual electronic shelf to the new lift latches the Bass Cat Puma STS is the sum of it's parts," says judge Eric Colby.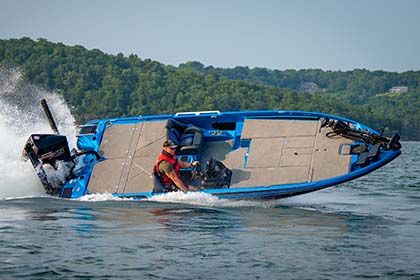 ---
Furnishings
Intrigue Rev with Mercury 600XL Verado, Premier Marine
"Offering versatility is crucial in boaters ever evolving needs today. Premier's 360 degree seating offers new experiences for all at every turn," says judge Adam Quandt.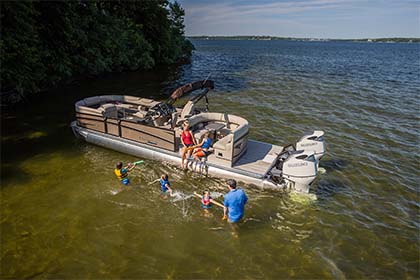 ---
Pontoon Boats
Honorable Mention: Mercury Marine for Joystick Piloting for Single-Engine Pontoons, Brunswick Corporation
Sea-Doo Switch Pontoon, BRP
"With so many families wanting to get into boating for the first time, the development of the new and affordable Sea-Doo Switch is not only great for the pontoon industry, but it's huge for the entire boating industry," said judge Brady Kay.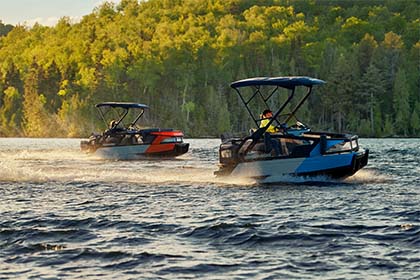 2020
Aluminum Fishing Boats
Active Performance (AP-X) Hull, Crestliner Boats
"The Crestliner Active Performance Hull (AP-X) blends their established hull manufacturing with the new, unique keel design to enhance low speed handling and high speed efficiency," noted Innovation Awards' Judge and Chair Brady Kay.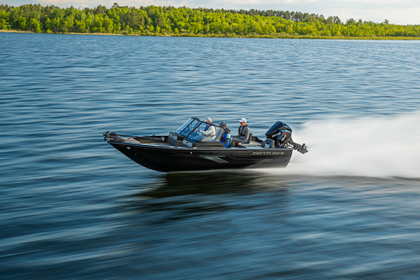 ---
Fiberglass Fishing Boats
219 TFX, Yar-Craft
"Yar-Craft has brought unique design improvements and quality manufacturing elements together in their 219TFX. A monocoque, uni-body Iike built, multi-species boat delivers a strong, efficient hull combined with a full featured deck to serve a variety of anglers needs," said Innovation Awards' Judge Bill Gius.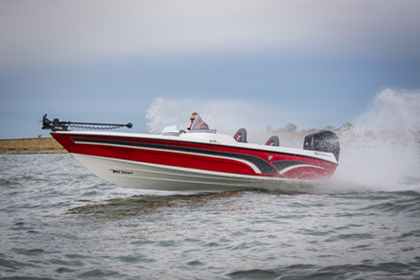 ---
Pontoon Boats
Honorable Mention: Bennington Bowrider
Waketoon-Surf Series, Avalon & Tahoe
"The Avalon Waketoon has presented the industry with an innovative design that could become a popular segment within the pontoon boat marketplace. Wake surfing has become one of the most popular "tow" sports and this boat marries that with the most popular boating segment on the water," said Innovation Awards' Judge Adam Quandt.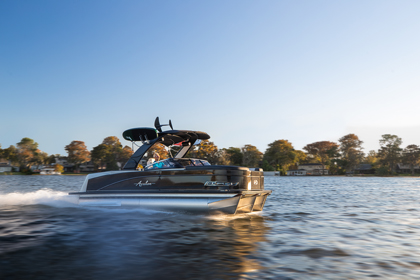 2019
Aluminum Fishing Boats
Adventure, Lund Boats
"The versatility with very thoughtful and well-designed features including the SportTrak/ProTrak allowed for the use of various accessories from fender holders, rod holders and cup holders." – Brady Kay, Innovation Judge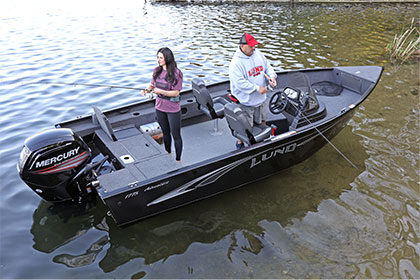 ---
Fiberglass Fishing Boats
WX2200, Skeeter Boats
"The engineers took on the technical challenge of melding aluminum and fiberglass to create a stronger, but lighter deck and usable storage space." – Alan Wendt, Innovation Judge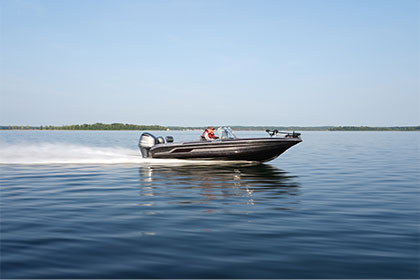 ---
Pontoon Boats
Mirage 8524 DLZ Bar, Smoker Craft, Inc.
"The design responds to consumer trends for a large, comfortable aft lounge area that through innovative design transforms into an attractive social area with the touch of two buttons and a little elbow grease." – Bill Gius, Innovation Judge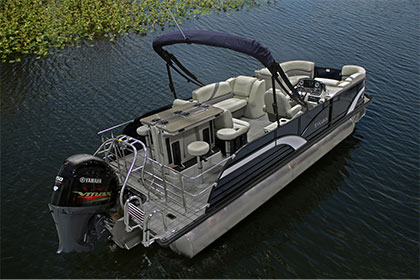 2018
Aluminum Fishing Boats
Impact XS, Lund Boats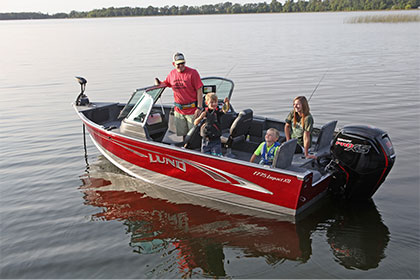 ---
Fiberglass Fishing Boats
WX2060, Skeeter Boats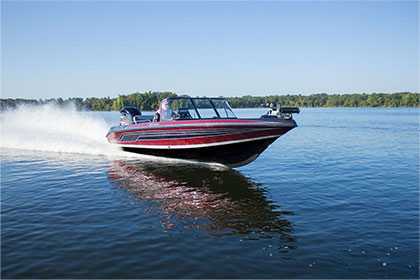 ---
Pontoon Boats
L-Class, Barletta Boats