Cheddar TV Features Discover Boating in Summer Staycation Segment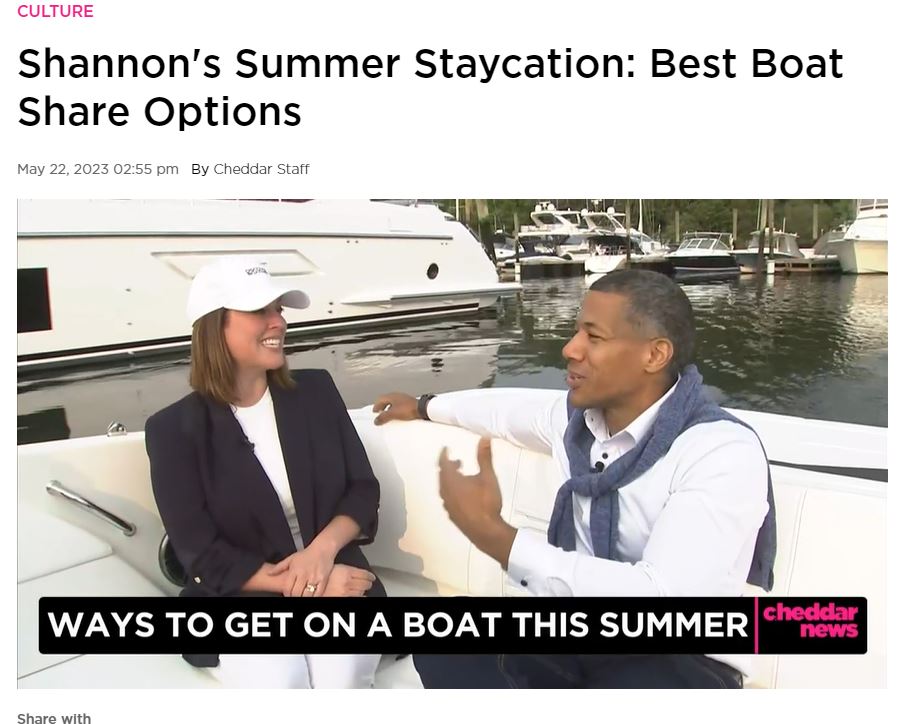 Cheddar TV, a live streaming financial news network, featured Discover Boating in two segments on its morning news show, "Wake Up with Cheddar" on Monday. The segments were shot live from the water in Huntington, N.Y. and focused on accessible ways to go boating close to home this summer.
Both segments can be viewed on this page and below. The show airs on these streaming platforms.


Stay tuned for more national TV coverage throughout summer.