Norwalk is Abuzz About Boating as Boat Show Closes Out Summer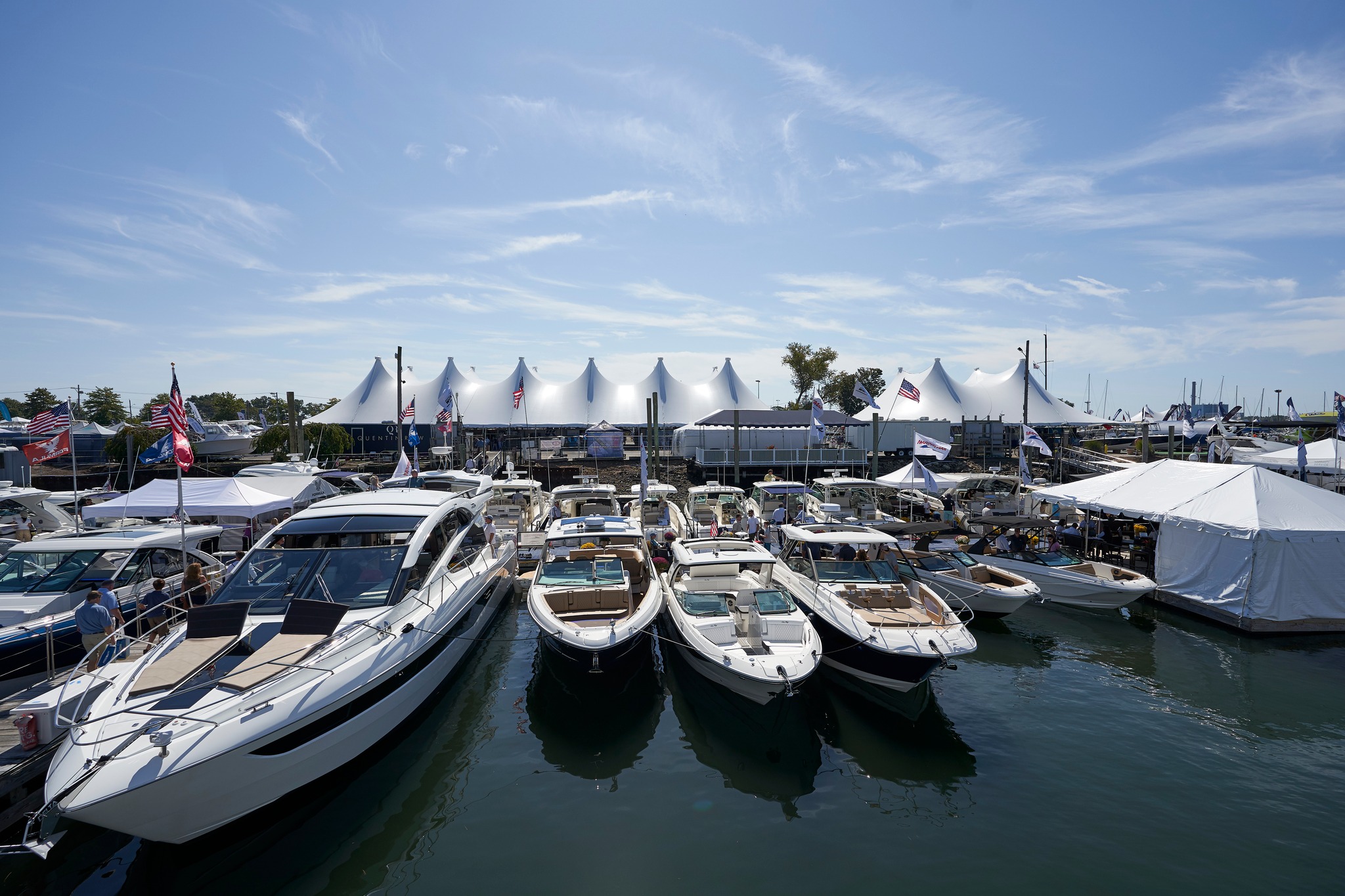 The 2022 Progressive Insurance Norwalk Boat Show, presented by Discover Boating, opens today at Norwalk Cove Marina and runs through Sunday. New and notable this year, with more boats and more brands on display, are a host of on-water experiences and free educational opportunities to engage both new attendees/boaters and returning boating enthusiasts, including boating lessons and free boat rides along Long Island Sound.
Additional highlights of this year's Norwalk Boat Show include a new partnership with the Bridgeport Islanders. The team will be hosting street hockey clinics and engaging local youth programs Saturday and Sunday with special appearances by their mascot, Storm. And family favorite, Twiggy the Water-Skiing Squirrel, makes its show debut with daily performances.
Boat show marketing has been in full swing, and several local news media and social media influencers have been covering the show, helping to spread awareness and drive ticket sales. Highlights include this feature on WFSB-TV's Great Day Connecticut, a business story in CT Insider around the boat show and sales, a front page spread in CT's The hour, and dozens of social media posts and stories like WestchesterBlogger's reel on Instagram – just one of more than 15 local influencers the NMMA team is working with to help drive awareness and ticket sales.
Follow the boat show on Facebook and Instagram. Sharing posts and stories, using the boat show hashtag #NorwalkBoatShow, is encouraged!
For more information and to exhibit in 2023, visit BoatShowNorwalk.com or contact Jon Pritko, jpritko@nmma.org.