Complete 2017 Canadian Recreational Boating Statistical Abstract Released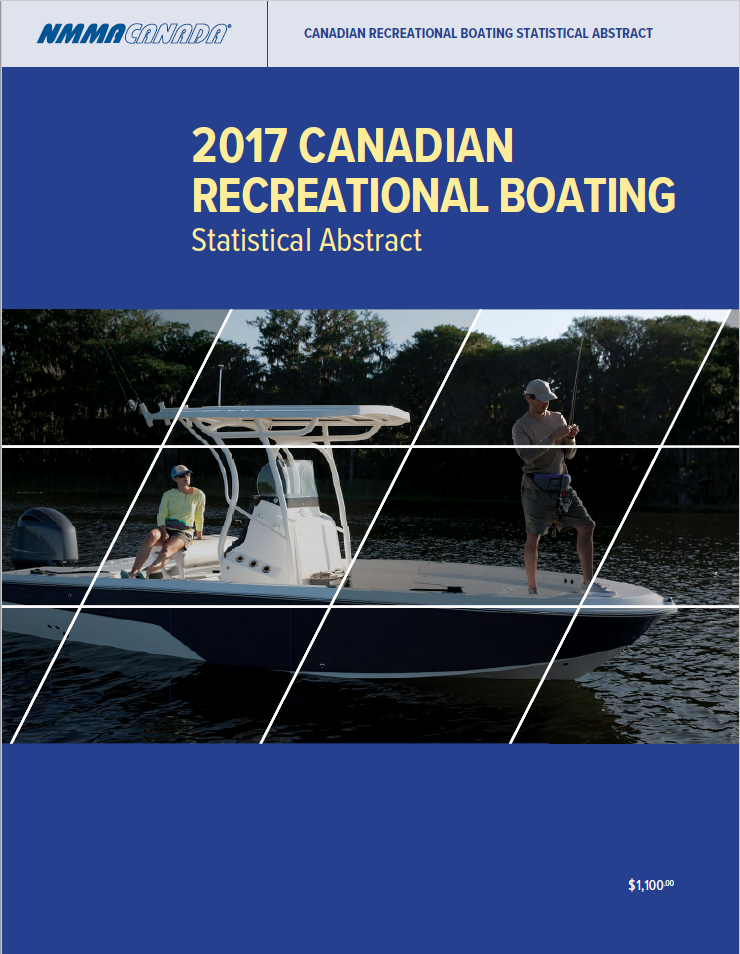 The complete edition of the 2017 Canadian Recreational Boating Statistical Abstract, published by the National Marine Manufacturers Association (NMMA) Canada, is now available. The most comprehensive collection of statistics on the Canadian recreational boating industry, the Abstract features thousands of data points and insights on the country's marine market.
"Recreational boating is a significant part of the Canadian economy and pastime for our nation's boaters. The Canadian Recreational Boating Statistical Abstract is the premier resource for obtaining key insights, helping stakeholders understand the state of our industry and assess the Canadian recreational boating market," noted Sara Anghel, President of NMMA Canada.
Key insights from the 2017 Abstract include:
There were approximately 39,094 new power boats sold in 2017, an increase of 4.7% from 2016. Corresponding retail dollar sales remained about the same at $1.97 million.
In 2017, unit sales were up for the following boat categories: personal watercraft (up 12.8%), outboard boats (up 4.3%), sport jetboats (up 3.4%), and sailboats (up 2%).
Outboard engine unit sales totaled 40,826 in 2017, up 2.8%from the previous year. Corresponding dollars were up 8.5% to $321.6 million.
Outboard boats accounted for the largest share (42.2%) of pre-owned boats sold in Canada in 2017, followed by sterndrive boats (21.3%) and personal watercraft (15.7%).
Canadian recreational boat imports totaled $831.9 million in 2017, up 21.3% from 2016; Exports of recreational boats also increased, up 4.5% to $179.8 million.
Together, recreational boat and marine engine imports totaled $1.1 billion in 2017; exports of the same totaled $220 million.
The four sections of the 2017 Abstract – Economic Facts, Retail Markets (New Boats), Pre-Owned Markets, and Exports/Imports – are available for complimentary individual download by NMMA members on the new, easier-to-navigate statistics section of NMMA.ca found here; the full report is also available for purchase by non-NMMA members. The print edition of the complete Abstract can be ordered here.
Please visit http://www.nmma.ca/statistics/ or contact Constantin Urtilescu at curtilescu@nmma.org for more information.