2017: Canadian Pavilion at Marine Equipment Trade Show (METS)
November 14–16, 2017 — Amsterdam, The Netherlands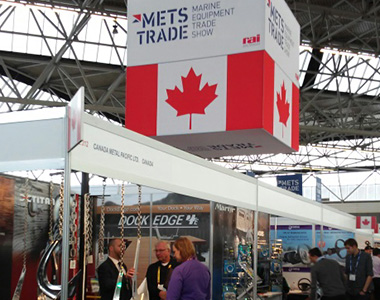 Registration Now Open!
METS is the world's largest trade exhibition of equipment, materials and services for the international marine leisure industry. The annual event is organized by Amsterdam RAI in association with the International Council of Marine Industry Associations (ICOMIA). If you want to expand your reach throughout the EU and the world, METS should be a core component of your marketing plan.
Thousands of companies in the leisure marine market worldwide incorporate METS in their calendars year after year. Here's why:
Attracts a global attendance with unparalleled networking opportunities—establish working relationships with people from all over the world
Comprehensive product showcase—a gallery of the best in marine products from around the globe
Supported by leading international marine trade associations
Hosts cutting-edge conferences
Year-round promotions add extra value to your investment

2017: Sanctuary Cove International Boat Show
May 25-28, 2017 - Sanctuary Cove, Australia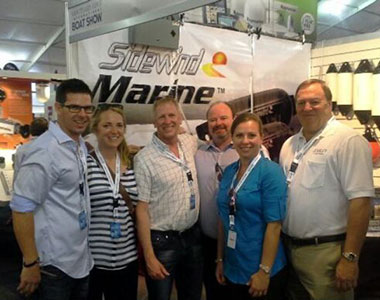 The Sanctuary Cove International Boat Show is the southern hemisphere's premier marine event featuring world class marine displays within a contemporary and vibrant village atmosphere.
A unique destination, Sanctuary Cove's restaurants and bars overflow during the 4 days providing a carnival backdrop to an industry showpiece. SCIBS has a reputation for attracting an affluent, qualified & knowledgeable audience looking to research and make informed purchase decisions across a range of marine industry segments.
Each year upwards of 40,000 visitors attend the show immersing themselves in the 300 marine and luxury marques on display. Showcased in spectacular style at the world-famous Sanctuary Cove Resort on Queensland's Gold Coast, 2017 will mark the 29th edition of what has become an industry standard bearer.
---
For more information on any of the show(s), please contact:
Sara Anghel
Executive Director
sanghel@nmma.org
Tel: 905.951.4048
---