The Innovation Award programs honor manufacturers and suppliers who bring new, innovative products for the boating industry to market.
NMMA partners with Boating Writers International (BWI) to provide knowledgeable and unbiased judges. Volunteer members of BWI (including editors, staff and freelance writers) bring a thorough working knowledge of boats and boating products, as well as general marine expertise, to the judging process.
Innovation Awards are presented at the International Boat Builders' Exposition & Conference (IBEX) and the Progressive® Insurance Miami International Boat Show.®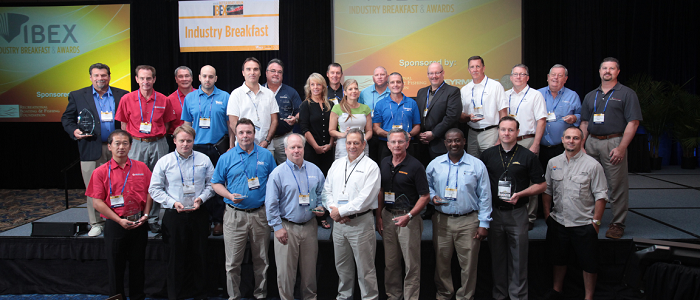 Judging Criteria
Marine suppliers are invited to enter their new products. To be eligible for an Innovation Award, products must meet the following:
Exhibit innovative distinction from other products currently manufactured in the marine industry
Exhibit substantial modification or adaptation to the marine market if the product is an extension from a non-marine or general market
Provide benefit to the marine industry and/or consumer
Provide practicality of use
Be cost-effective
Furthermore, the products must qualify under these rules:
Product must be on display in its finished, sellable state at the time of the show at which it is entered.
Product must be sold and marketed or "shipping to market" at the time of the show at which it is entered or for sale to the public within 60 days after the end of the show. No concept products will be considered.
Product must not have been previously submitted for an Innovation Award at any other show.
Product cannot have been marketed or sold in the U.S. more than one year prior to being entered for an Innovation Award at any show.
Product displayed at IBEX may enter the Innovation Awards at the following year's Miami show only if the product category for which the product qualifies was not available at IBEX. Similarly, products displayed at any other show can be entered provided the category was not available at the show where the product was displayed.
---
For more information about the Innovation Awards, please contact:
Rachel Harmon
Project Manager, Consumer & Trade Events
312.946.6247