IBEX 2020 Update - On Schedule to Open Sept. 29 in Tampa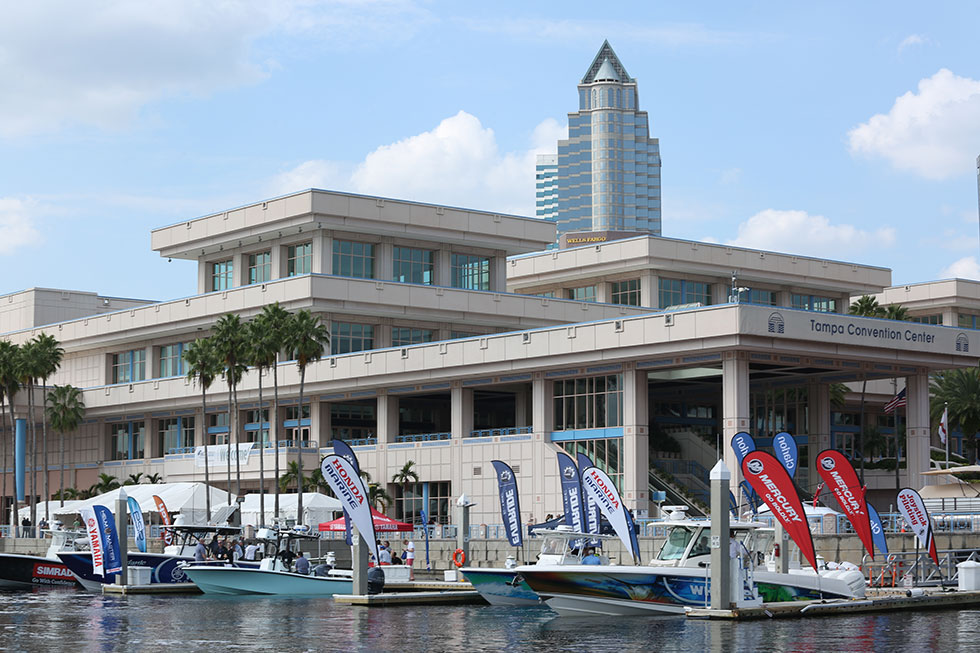 The following statement was released this week from the International BoatBuilder Exhibition & Conference's Show Director Anne Dunbar.
"As the worldwide COVID-19 crisis continues, we understand that there are questions and concerns for IBEX 2020 in Tampa, Florida this September. We also understand that while our industry is experiencing drastic impacts on business – including supply chain disruptions and revenue losses – it is critical to understand the issues in front of us and how best to adapt moving forward.
At this time, we are planning to open IBEX on schedule and are currently working toward launching registration in the coming weeks. We are closely monitoring the situation in Florida and the Governor's reopening plan. We remain optimistic that it will proceed without issue, reaching Phase 3 and allowing IBEX to take place as scheduled, sparking much needed business for the marine industry. Until then we will continue to monitor the situation and make decisions as needed. Your health and safety is our number one priority. We are working closely with the Tampa Convention Center to develop new health and safety protocols, which we will share with you when finalized.
I'd like to direct you to our Coronavirus Update webpage, where you will be able to find the most up-to-date information regarding IBEX and our response to COVID-19. Once registration is available, we will notify the industry by email and on social media (use the icons below to connect to the IBEX social community). Other resources available to you now on the IBEX website include the 2020 Exhibitor List and Education Conference, and the 2019 Innovation Award winners. Additional content is being added each week.
Please look for more communications from me and the rest of the IBEX team over the next few weeks and through the summer months leading up to IBEX. We're looking forward to helping the professional marine community move forward, together.
Stay strong, stay healthy, and we hope to see you on opening day, September 29."