Northwest MTA Hosts NBC Affiliate on the Water for Summer-Long Grow Boating Promotion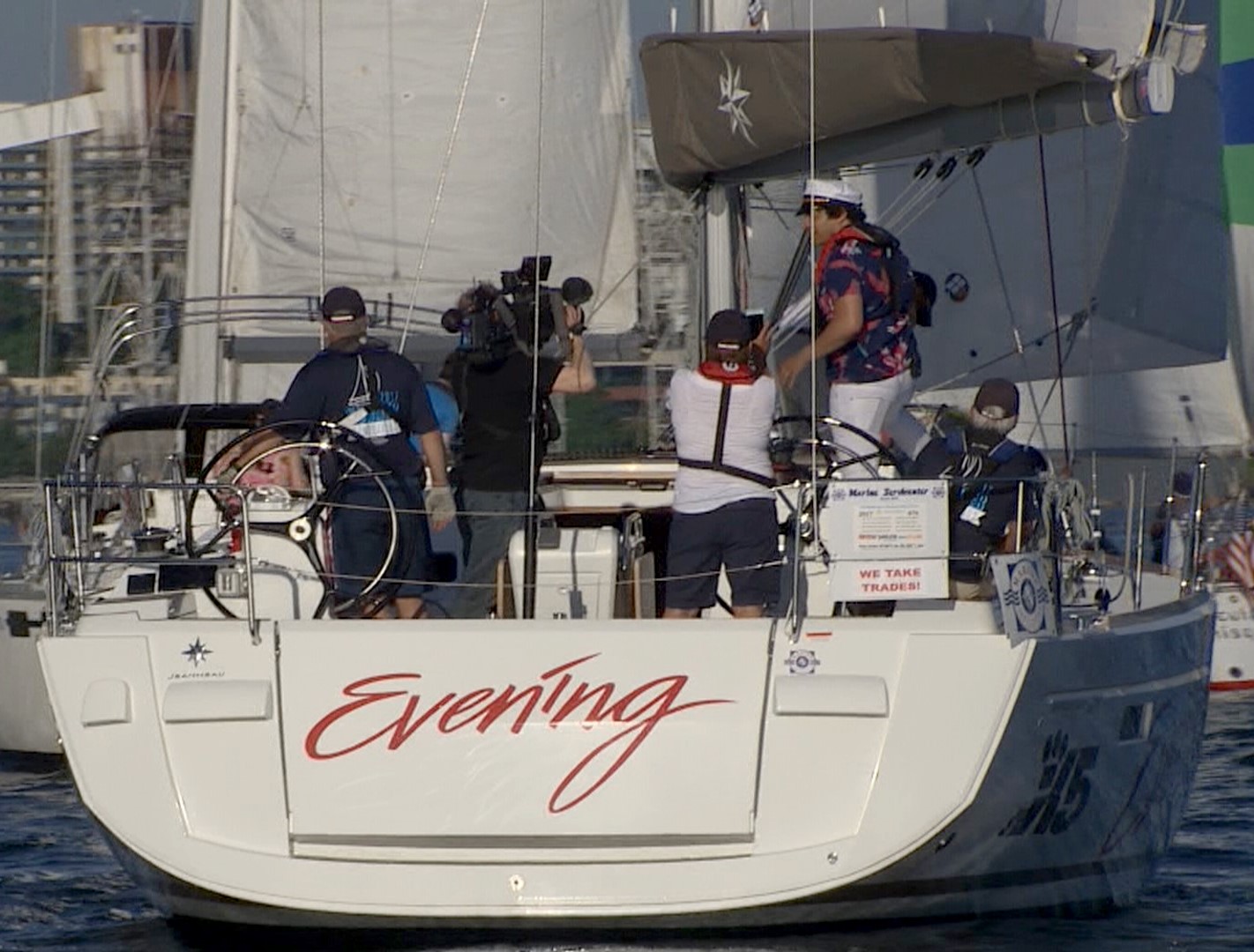 The Northwest Marine Trade Association (NMTA) is running a summer-long Grow Boating promotion in Seattle with KING 5 TV (local NBC affiliate)'s Evening, a half-hour long entertainment program that airs Mondays-Fridays about what to do and see all over the Pacific Northwest.

NMTA, in partnership with two local dealers, Marine Servicenter and Signature Yachts, is providing KING 5 Evening with access to boats (a Jeannneau Sun Odyssey 479 and a Fountaine Pajot Lucia 40 catamaran) to use as their on-water studio for the summer, branded via hull decals and flags with Evening and KING 5 logos.

Evening declared the week of July 10, Evening Afloat week, with stories each night on boating, including coverage of the debut of the boat and a story about sailing in the Downtown Sailing Series. Each night's show was hosted from an on-water location and had a boating- or paddling-related story. The week culminated in a special devoted entirely to boating and ways to get out on the water and choosing the right boat for your lifestyle, including visiting DiscoverBoating.com for more help when choosing a boat. The special will air in its entirety again tonight on KING 5 TV in Seattle.

In addition to the broad exposure from the Evening shows, KING 5/Evening have actively been promoting the boat and stories via their social media channels.

For more information, visit the Northwest Marine Trade Association website, www.nmta.net.