Discover Boating Canada Featured on The Weather Network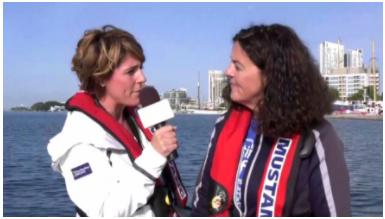 Last week, Discover Boating Canada hosted The Weather Network, one of the largest national media outlets in Canada, live on the water. Broadcast from a variety of boats on Lake Ontario in Toronto, the morning segment included 18 hits with an audience of more than 3.9 million and an estimated earned media value of $135,000.
In addition to getting The Weather Network involved in fishing, sailing and watersports, Tracey Hart, director of marketing for Discover Boating Canada, was interviewed and highlighted Discover Boating resources, including the Go Boating Today tool, the Boat Selector, Vacation on Demand and thebenefits of the boating lifestyle.

View one of The Weather Network clips HERE.