Connor Industries Receives $1 million FedNor Contribution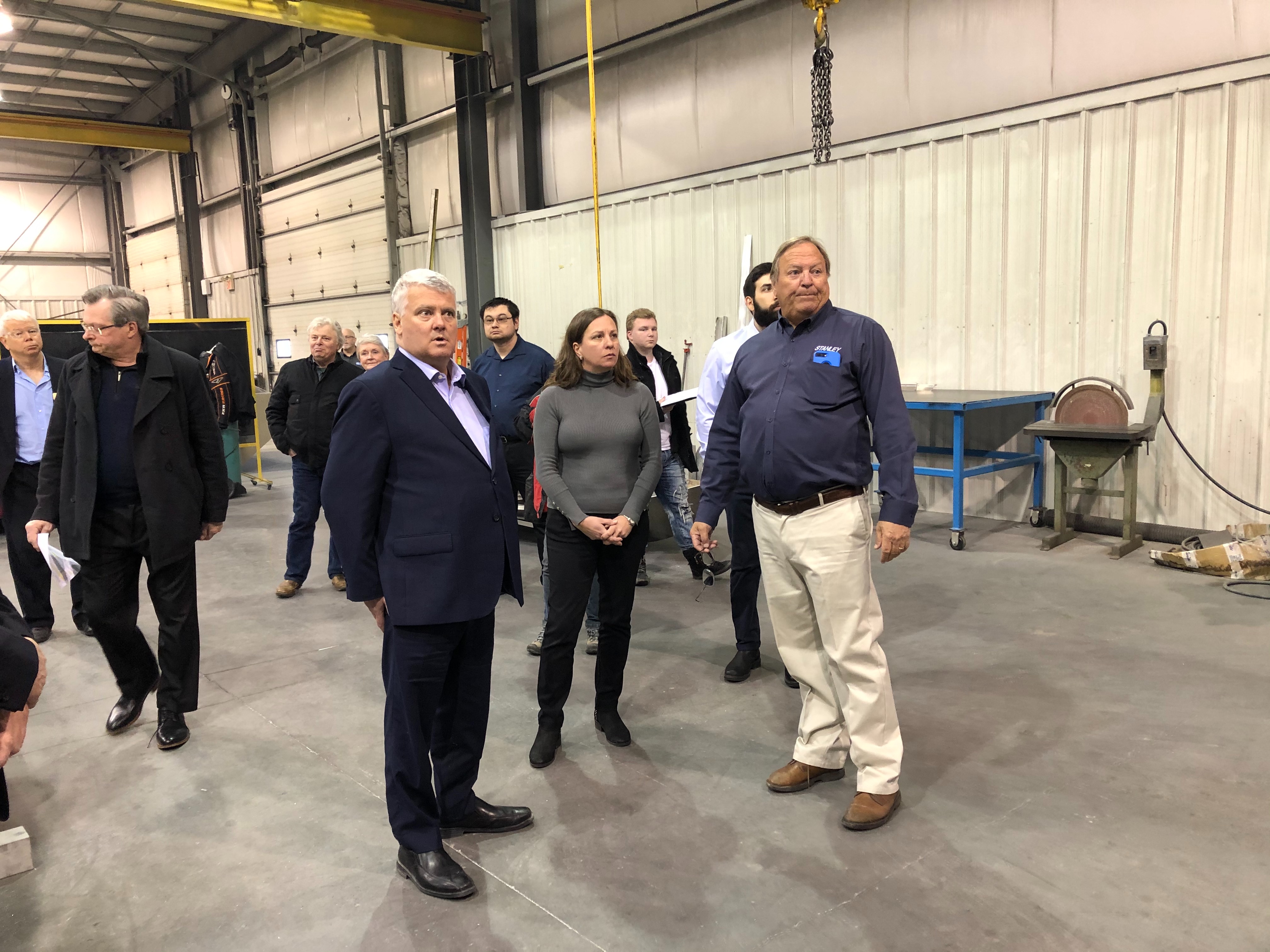 (from left to right) Terry Sheehan, Parliamentary Secretary to the Minister of Economic Development and Official Languages (FedNor); Sara Anghel, President – NMMA Canada; Bill Connor, President – Connor Industries
On March 5th, NMMA Canada was pleased to attend an announcement at Connor Industries, which received a repayable $1 million contribution from FedNor, the federal government's economic development organization for Northern Ontario. The funds will be used to purchase new equipment and increase productivity.
Looking to meet the increasing demand for its aluminum commercial boats, Connor Industries will introduce robotics and new technologies into its manufacturing process. FedNor Parliamentary Secretary Terry Sheehan made the announcement on behalf of the Honourable Mélanie Joly, Minster of Economic Development and Official Languages.
A member of NMMA Canada, Connor Industries was established in 1982 in Parry Sound, Ontario. It is known across the globe for its custom-welded aluminum boats under the registered trademark name of STANLEY Boats. The company has grown consistently over the past 31 years and continues to demonstrate its commitment to the marine industry by aggressively and progressively researching, designing, and developing high-quality boats. The company creates employment opportunities in the region and encourages skills training.
NMMA Canada congratulates Bill Connor and the entire team at Connor Industries on this exciting announcement. Please click here for the official news release from FedNor.